Mumbai (HO) | New Delhi | Chennai | Kolkata | Hyderabad | Ankleshwar

0
Enquiry Cart

Empty Cart

e-Brochure
Calorimeter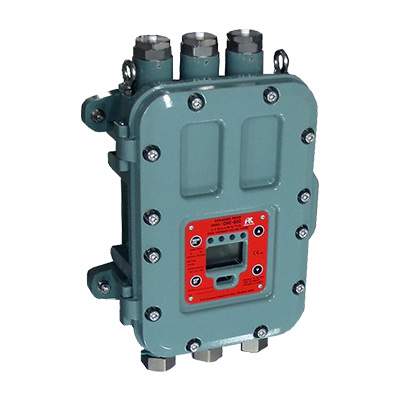 On Line (Continuous) Calorimeter

OHC-800
OHC -800 is only calorimeter in the world using dual sensors (Optical + Sonic) technology to give highly accurate continuous reading of Calorific value, Density and Wobbe index directly on display. Flameproof housing allows it to be installed in all types of location.
This instrument is Ideal for controlling combustion process where variations in fuel gas quality has to be compensated in quick response so that optimum efficiency can be achieved. This immensely helps in achieving monetary gains by saving on fuel cost.
OHC-800 is ideal for use when you want to measure quality of Natural gas. Check Calorific value in Petrochemical Industries where gas composition are not yet derived or for other gases like Blast Furnace gases, Coke Oven Gas in Steel industry or any other application where Fuel Gas is mixture of various Gases like, Methane, Ethane, Butane, Propane etc.
Features

Applications

Specification
Unique measuring principle "Opt-Sonic calculation" is applied. This can minimize the interference effects caused by interference gases, and a high-accuracy measuring result can be obtained.
Fast response time T90 reaction within 5 seconds.
High repeatability +/- 0.02MJ/m3
Wide operation temperature -20 ~ +57 degree C
Explosion-Proof structure even for Hydrogen Exd IIB+H2 T4
High ingress protection level IP66 / IP67
Remarkable temperature characteristic Below 0.10MJ/m3 fluctuation for the temperature change in a day (> 20 degree C)
Easy to switch the display among "Calorific value", "Density" and "WOBBE index" just by the button operation.
Electric power energy
Gas engine for ship
Iron steel
Gas energy
Biogas
Refinery
Model
OHC-800
Measuring principle
Opt-Sonic calculation through measurement of refractive index and sound speed
Measuring gas
CH4 basis Paraffinic Hydrocarbon gases as represented by Natural Gas *1
Measuring targets
Calorific value (Density / WOBBE index selectable)
Measuring range *2
Calorific value : 25.00~50.00 MJ/m3 (Gross, 0 degree C, 101.325kPa converted)
Density : 0.500~1.500 MJ/m3 (Specific gravity converted)
Measuring method
Constant-flow-rate gas introduction using external sampling devices
Display
Full-dot LCD (with backlight), 3 color LED lamp
External Output
4-20 mA DC (isolated, source current type) maximum load resistance of 300 Ω / RS-485 communication
FAILURE alarm
Low flow, Sensor unit abnormality, Low light amount
FAILURE alarm display
Lamp (red) / Content indication on LCD
FAILURE alarm contact *3
No-voltage contact 1a or 1b De-energize (Energize when alarming) or Energize (De-energize when alarming) Contact capacity of 2 A, 30 VDC (resistance load)
Self-diagnostic function
FUNCTION CHECK (warm-up or maintenance mode), MAINTENANCE REQUIRED, OUT OF SPECIFICATION
Self-diagnostic display
FUNCTION CHECK, OUT OF SPECIFICATION : Lamp (orange) / Content indication on LCD
MAINTENANCE REQUIRED : Lamp (green) / Content indication on LCD
Self-diagnostic contact
FUNCTION CHECK, OUT OF SPECIFICATION : No-voltage contact 1a or 1b De-energize (Energize when alarming) orEnergize (De-energize when alarming) Contact capacity of 2 A, 30 VDC (resistance load)
MAINTENANCE REQUIRED : SSR contact, contact capacity of 20 W, 240 VAC (resistance load)
Power supply
100 - 240 VAC ±10%, 50/60 Hz, max. 18 VA or 24 VDC ±10%, max.
5 W (The setting can be changed to either the AC or DC)
Ingress Protection level
Equivalent to IP66 and IP67
Operation temperature
-20~+57 degree C(TIIS)/-20~+60 degree C (ATEX/IECEx)
Operation humidity
95%RH or less (no condensing)
Outer dimensions / Weight
Approx. 286 (W) x 453 (H) x 150 (D) mm / Approx. 23 kg
Explosion-Proof structure
Flame-proof enclosures (Explosion-proof class: Exd IIB+H2 T4 /II 2GExd IIB+H2T4 )
*1 Total concentration of interference gases such as N2, O2, CO2, CO etc. contained in a target gas is estimated as less than 20%
*2 Contact RIKEN KEIKI for the other measuring ranges
*3 Contact setting is adjustable