Mumbai (HO) | New Delhi | Chennai | Kolkata | Hyderabad | Ankleshwar

0
Enquiry Cart

Empty Cart

e-Brochure
Single Gas Detector
03 Series
Individuals need personal protection in hazardous areas at all times without adding extra bulky equipment, and the 03 Series can provide that kind of protection at an affordable price. The GP-03, OX-03, CO-03, and HS-03 models are personal single gas monitors designed for protection from exposure to combustible hydrocarbons, oxygen deficiency, hydrogen sulfide, or carbon monoxide.
Features

Applications

Approvals

Specification

Accessories
Interchangeable Battery
AAA (2) Alkaline battery is standard power source, Ni-MH battery can be installed as optional choice.
Comfortable Wearable Design
Well-balanced weight and shape to ensure comfort wearing. Alligator clip prevents the unit from dropping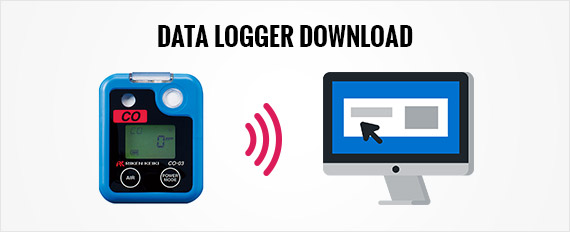 LEL monitoring for gas pipeline installations.
LEL & CO monitoring while checking or installing gas meters.
O2 & H2S monitoring while working in tanks, pits, or other confined spaces.
CO monitoring in iron and steel plants.
H2S monitoring around oil fields, refineries, petrochemical.
Model
GP-03
OX-03
HS-03
CO-03
Gas Detected
Combustible Gases
Oxygen
Hydrogen Sulfide
Carbon Monoxide
Detection Principle
Catalytic Combustion
Galvanic cell
Electro-chemical cell
Detection Range
0 ∼ 100%LEL
0 ∼ 40.0%
0 ∼ 100.0ppm
0 ∼ 500ppm
Increments
1%LEL
0.1%
0.5ppm
1ppm
Preset Alarms
1st : 10%LEL
2nd : 50%LEL
OVER : 100%LEL
1st : 19.5%
2nd : 18.0%
OVER : 40.0%
1st : 5.0ppm
2nd : 30.0ppm
STEL : 5.0ppm
TWA : 5.0ppm
OVER: 100.0ppm
1st : 25ppm
2nd : 50ppm
STEL : 200ppm
TWA : 25ppm
OVER: 500ppm
Types of Alarm
Gas alarms: 2 preset alarms, Over scale alarm, STEL, TWA
Trouble alarms: Sensor disconnection, Low battery, Calibration error, Clock error, System error
Alarm Method
Latching
Latching
Latching
Latching
Display of Alarm
Gas alarms: Flashing LEOs, Buzzer, Flashing gas value, Vibration Trouble alarms: Flashing LEDs, continuous buzzer, display of error message
Operating Temp. & Humidity
-20 ∼ +50°C [-4°F - 122°F]
0 ∼ 90%RH (Non-condensing)
-20 ∼ +50°C [-4°F ∼ 122°F]
o - 95%RH (Non-condensing)
-20 ∼ +50°C [-4°F ∼ 122°F]
16 ∼ 85%RH (Non-condensing)
Power Source
2 AAA size Alkaline battery (Optional AAA size Ni-MH battery [Eneloop])
Continuous Operation
Alkaline battery: Approx.35 h
Ni-MH battery : Approx.30 h
Alkaline battery: Approx.3000 h
Ni-MH battery : Approx.2000 h
Response Time
90% response within 30 see
90% response within 20 sec
90% response within 30 sec
Ingress proof
IP 67
Explosion Proof
Alkaline dry battery version: Exia II CT4
Ni-MH battery version Exia II CT3
Approvals
IECEx, ATEX
Dimension & Weight
Approx. 57(W) x 70(H) x 26(0) mm [2.1 (W) x 2.64(H) x 0.94(0) inches] with rubber protection cover, 80g [2.8 ounces]
Function
Manual LCD backlight (Automatically ON when alarming), Peak value, Data logging, Time, CAL alarm, BUMP alarm
*1 STEL and TWA alarms are available on HS-03 and CO-03 only. *2 No alarm, no light at 25°C
Standard Accessories
Rubber Protecttion
Cover

Alligator Clip

Alkaline Dry Battery
Optional Accessories
Hand Strap

Battery Charger

Filter

Ni-MH battery

Belt Clip

Data logger Managment Program