Mumbai (HO) | New Delhi | Chennai | Kolkata | Hyderabad | Ankleshwar

0
Enquiry Cart

Empty Cart

e-Brochure
Single Gas Detector
SC-8000
The SC-8000 sets the new industry standard for rugged, reliable portable toxic gas detection. It's compact, light weight, tough, water proof and intrinsic safe design utilized features based on years of gas Detection experience, to assure that the instrument will be operated properly to check gas leak and protect workers and also, property in toxic gas Detection applications.
Features

Applications

Approvals

Specification

Accessories
Real time Detection with ppm range
Large digital and bar graph display with back light
Loud alarm buzzer with 95db
2 steps adjustable alarm volume
Easy and simple operationCompact size and light weight
ATEX intrinsic safe design Exia II C T4
Water and dust resistant IP67
Ergonomic design with waise strap for hands free operation
Datalogging stanndard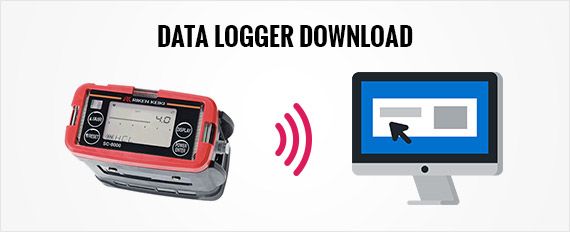 Semionductor / LED / Solar Cell Plants
Petro Chemical / Chemical Plants
Refineries
Gas Plant / Gas Supplier Services
Chemical Tanker
Confined Space
Utilities
Monitoring toxic gas in hazardous zone
Leak check at maintenance work
IECEx (No.DEK 11.0019), ATEX (No.DEKRA 11ATEX0047), TIIS (Pending)
CE mark
CCOE (PESO)
Model
SC-8000
Target Gas
Detection Range
Alarm Point
Please refer to the table on the next page.
(Specify one detectable gas and range when ordering.)
Detection Principle
Electrochemical
Types of Alarm
Gas alarm : Latching, 2 alarms
Failure alarm : Flow failure, Sensor failure, Battery failure, Circuit failure, Calibration failure, Setting current failure
Display of Alarm
Lamp : LED's flash (high definition LED
Buzzer : (Gas alarm) Alternating sound high and low pitch, (Failure alarm) Continuous sound
Display : (Gas alarm) Gas concentration on the display flashes.
(Failure alarm) Alarm message on the display flashes.
Alarm Sound
More than 95dB (A) at 30cm
Sampling Method
Sample draw, approx. 0.5L/min
Display
Digital LCD with auto backlight
Digital display (7 segments) + digital bargraph (50 segments)
Power Source
Rechargeable Lithium-ion battery (3 hours for a full charge) : Standard (BUL-8000)
AA Alkaline battery (3 pes) : Option (BUD-8000)
Continuous Operation
Lithium-ion battery: more than 25 hours
AA Alkaline battery: more than 18 hours
Operating Temp & Humidity
Operating temp: -20∼+50°C, Humidity 20∼88%RH (without condensing)
Dimensions & Weight
Dimension : 154(W)x81 (H)x164(D)mm, Weight: approx 1.1 kg (with BUL-8000)
Ingress Proof Rating
Equivalent to IP67
Explosion Proof
Intrinsically safe : Exia II C T4
Approvals
IECEx (No.DEK 11.0019), ATEX (No.DEKRA 11ATEX0047), TIIS (No. TC 20086)
CE mark
Additional Features
Self diagnosis system
Zero/Span adjustment (Demand zero/Auto zero selectable)
Indication to show energizing (pilot indicator and pump driving indicator)
IrDA communication, Data logger (interval, Alarm trend, Station ID control)
Peak value/Average value display, Buzzer selector switch (2steps High/Low)
Bump test function
Remarks : Specifications subject to change without notice.
Detectable Gas and Measuring Range for Model SC-8000
Detectable Gas
Chemical Formula
Measuring Range
(ppm)
Increments
(ppm)
Preset Alarm (ppm)
1st
2nd
Ammonia
NH3
0∼75.0
0.5
25.0
50.0
Arsine
AsH3
0∼0.200
0.001
0.050
0.100
Bromine
Br2
0∼1.00
0.01
0.30
0.60
Carbon Monoxide
CO
0∼75.0
0.5
25.0
50.0
Carbon Monoxide
CO
0∼75.0
0.5
25.0
50.0
Chlorine
Cl2
0∼1.50
0.01
0.50
1.00
Chlorine Trifluoride
CLF3
0∼1.00
0.01
0.30
0.60
Diborane
B2Hs
0∼0.300
0.002
0.100
0.100
Flourine
F2
0∼3.00
0.02
1.00
2.00
Germane
GeH4
0∼0.800
0.005
0.200
0.400
Hydrogen Bromide
HBr
0∼6.00
0.05
2.00
4.00
Hydrogen Chloride
HCI
0∼6.00
0.05
2.00
4.00
Hydrogen Cyanide
HCN
0∼15.0
0.1
4.0
10.0
Hydrogen Fluoride
HF
0∼3.00
0.02
1.00
2.00
Hydrogen Iodide
HI
0∼5.00
0.05
1.50
3.00
Hydrogen Selenide
H2Se
0∼0.200
0.001
0.050
0.100
Hydrogen Sulfide
H2S
0∼30.0
0.2
5.0
10.0
Nitrogen Dioxide
N02
0∼15.0
0.1
5.0
10.0
Nitrogen Monoxide
NO
0∼100
1
25
50
Ozone
O3
0∼1.00
0.01
0.30
0.60
Phosphine
PH3
0∼1.00
0.01
0.30
0.60
Phosphorus Trifluoride
PF3
0∼10.0
0.1
2.0
4.0
Silane
SiH4
0∼15.0
0.1
5.0
10.0
Sulfur Dioxide
S02
0∼6.00
0.05
2.00
4.00
Standard Accessories
Lithium-ion battery unit BUL-8000
Gas sampling hose (1m) with probe
AC powered charger
( Input : AC1 OOV- AC240V 50/60Hz Output : DC12V 1.25A )
Optional Accessories
Dry battery unit BUD-8000
Data-logging Software
Waist Strap
Sampling probe holder on the neck/shoulder strap
Carrying box (aluminium)